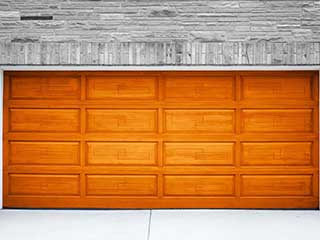 Most of the garage doors now are made of steel and aluminum because people believe that it is low maintenance. There are still other houses that have wooden doors because it looks nicer and it adds value to your home depending on the type of wood used on the door. If you prefer a wooden garage then you must know how to take care of it to maintain its beauty.
Use Sealants for Protection
Sealants are good protection from ultraviolet rays and in any extreme weather that may damage your door. If you have paneled doors, remember to apply acrylic latex caulking for seam protection and you must do this before you apply the sealant. If you want your doors to be repainted, do it only after two years.
Proper Ventilation Is Necessary
This is required if you live in a city where the weather is constantly changing. Wood has a tendency to sag or get worn out if it is always wet. Rain and snow are two elements that cause much damage to your garage door. If there is no proper ventilation in your garage, your wooden door will be damaged right away.
Your wooden garage door is not all wood. The other parts are still composed of steel and metal. You have to make sure that you inspect these garage door parts and do lubrication maintenance regularly. Test your door if it is balanced because if it is imbalanced, it will cause the wood to crack. Apart from cracks, other parts may malfunction as well. It is best to get professional help to fix it right away because in wooden doors, broken parts will lead to much worse problems and expenses will be more for you. If that happens, there will be no choice but to go in for a new garage door replacement.