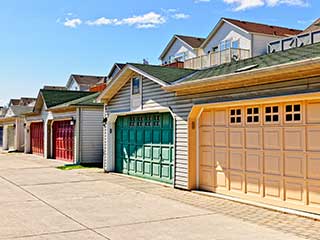 Smart consumers compare products before buying them, especially if they're expensive. Who will deny that garage doors are some of the biggest investments for each household? If we spend a week to decide about the bathroom rug, it makes sense that we'll need much longer for the selection of the new overhead door! It's logical and also expected since choosing a new panel is not the easiest thing in the world. On the contrary, it's very hard and one of the reasons for this is that we cannot compare them easily.
How to Compare Different Garage Doors
Let's set things straight. We do need time to choose new garage doors because they're important for our safety and the security of the property. These are the two basic reasons which make our decision harder since this is a huge investment economically speaking, too. The truth is that the goal of experienced consumers is to get the best deal possible; in other words getting the best possible door at the lowest possible garage door prices. That's why we need to compare! The question is: how easy is it to compare garage doors?
In order to compare two different products properly, they must have the same characteristics and we're called to check whether they'll also give us the same efficiency and whether there will be differences in the price. So, at bottom line, we must know what we want and have already found what we're looking for. Have we decided on windows? Will they have aluminum frame? Did we make up our minds about materials? Did we find the ideal opener? One way of comparing garage doors is to make a list of the exact characteristics we want for our new panel including additional accessories and new parts and comparing them with doors of the same characteristics of another brand.
Though, what's the smartest? To find a door that costs $100 less or to get exactly what you want? The smart thing to do is to compare products individually and see which ones suit your needs and why, and how much they cost! Why should you get this garage door opener and not the other! What's important is to have a garage door of the right material and of the right specifications to meet your needs. Once you find it compare it with a similar one you found yesterday. After all, you can only compare two identical things.