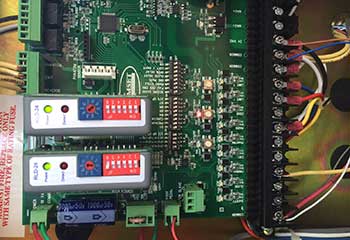 Garage Door Opener Repair
Customer Issue: The opener went haywire after a lightning storm.
Our Solution: We suspected that the electromagnetic pulses were the reason behind this malfunction, and were able to confirm it after a full inspection of the system. So, we replaced the fried circuit board with a brand new one, reconnected the opener to the door, and did the necessary programming. Once we were sure the door was back to its previous self, we installed a surge protector to protect the component we had just installed.
Ernest Heath
- West Milford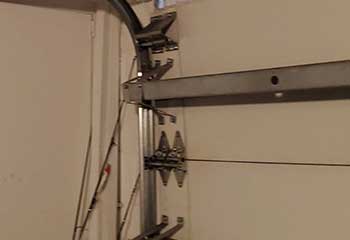 Cable Replacement
Customer Issue: Ms. Snow's cables started to fray and were beginning to separate from each other.
Our Solution: It's good that Ms. Snow called us when she did because we were able to prevent the door from going sideways or off track. We opened the garage door and secured it so that we could unwind the garage door spring. We wound the new cables around the drums and tightened the springs to their proper tension. Next, we made sure the door was well-balanced and finished off by reconnecting the door opener trolley to the rest of the door.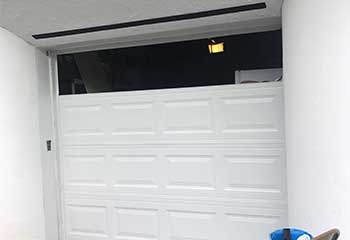 Panel Replacement
Customer Issue: One section of Ms. Booth's door was dented and made the whole door look shabby.
Our Solution: The damage was too extensive for a cost-effective repair, but we were able to find a matching panel. Once we finished installing the replacement panel in the place of the damaged one, Ms. Booth admitted she was very satisfied with the overall new look. Then we went on to fix other issues that had probably been caused by the same impact that damaged the panel. We left Ms. Booth with not only a good looking but also a safe and perfectly functioning garage door.